Sophie et Olivier Foltzer.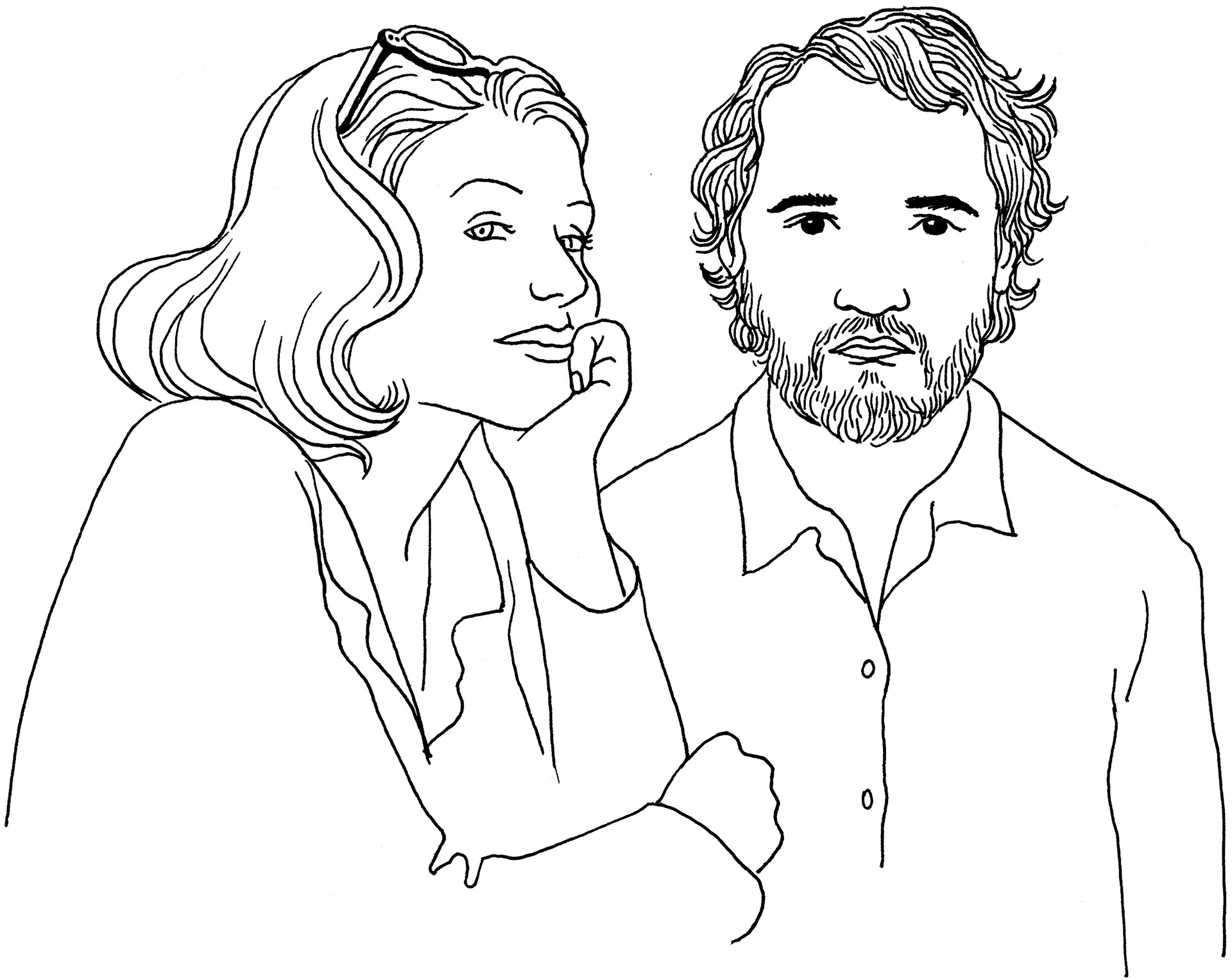 studio

f

oltzer
est un studio de design basé à Paris, spécialisé dans la communication graphique et la direction artistique.
Nous concevons et réalisons des identités visuelles, logos, design de magazines, livres, rapports annuels, sites internet ainsi que des productions de photos et films.
Notre structure souple et réactive nous permet d'être à l'écoute des besoins spécifiques de chaque client, d'apporter notre expertise pour réaliser des projets sur-mesure avec des solutions créatives et innovantes.
De notre expérience dans de grandes structures, nous avons gardé le goût et l'envie du travail en équipe, l'interaction avec différents corps de métiers : imprimeurs, éditeurs, photographes, stylistes, illustrateurs.
Sophie, après un passage dans la presse en tant que directrice artistique de
Photographies Magazine,
a rejoint la maison de couture
Courrèges
 comme directrice artistique au sein du studio graphique.
Olivier a travaillé 15 ans dans la presse en tant que directeur artistique de
Marie Claire Maison
puis pour le magazine
AD
chez Condé Nast. Il a réalisé parallèlement des projets d'édition pour le luxe et la cosmétique.
Nos compétences complémentaires et notre savoir-faire nous amènent à travailler pour différents clients dans les domaines du luxe, de la cosmétique, de l'édition, de la presse, de la mode et institutionnels.
studio

f

oltzer
a travaillé pour
12 vues, Hermès, l'Atelier du Chocolat, Re-voir Paris, Ibuki, l'Oréal, Lancôme, le Kasha, Reporters sans frontières, la Mairie de Paris, AD, Maison Cisson, le Château de Martigny…
studio

f

oltzer is a design studio based in Paris, specialized in graphic design and creative direction.
Our work covers a wide range of graphic productions, such as the creation of visual identities and logos, design of magazines, books and annual reports, the conception of websites and photo and film production.  
Our shop is flexible and reactive – that enables us to be constantly responsive to our client's specific needs, and to produce customized projects with creative and innovative solutions.  
From past experience in larger structures, we have retained a taste for teamwork and interaction with diverse professional bodies, such as printers, editors, photographers, stylists and illustrators.
Sophie, after spending some time in the press as art director of

Photographies Magazine,

joined the fashion house

Courrèges

as art director within the graphic studio.
Olivier worked for fifteen years in the press as art director of

Marie Claire Maison,

then for

AD magazine

at Condé Nast. In the meantime, he also produced publishing projects for luxury goods and cosmetic brands.
Our complementary skills and our expertise have allowed us to work for a variety of clients in the fields of luxury goods, cosmetics, editing, press, fashion, as well as for institutional clients. 
studio

f

oltzer has done work for 

12 vues, Hermès, l'Atelier du Chocolat, Re-voir Paris, Ibuki, l'Oréal, Lancôme, le Kasha, Reporters sans frontières, la Mairie de Paris, AD, Maison Cisson, le Château de Martigny…